Yung Bans still feels misunderstood but he can't settle for less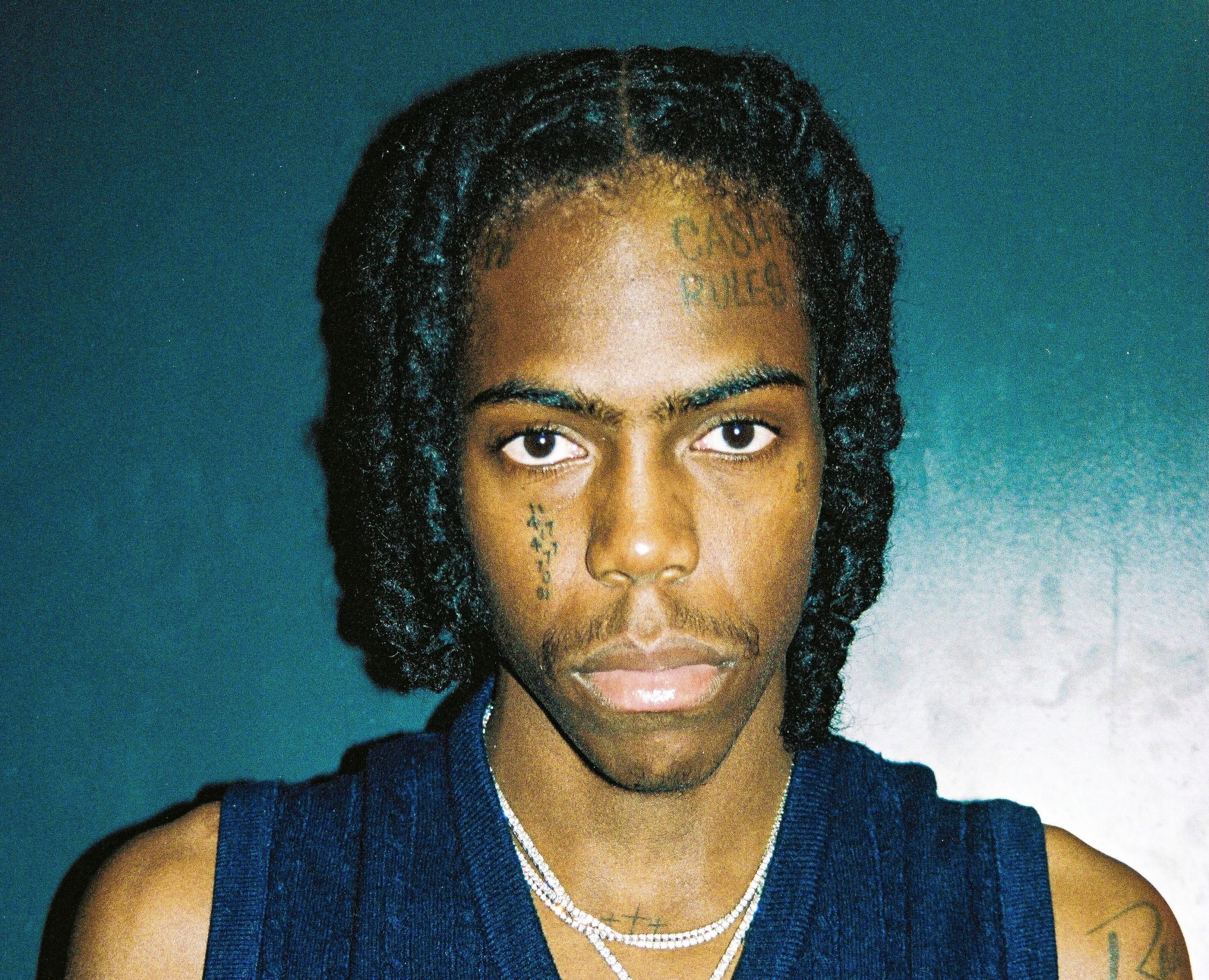 We sat down with the St. Louis-born Atlanta native on the 9th of May, 30 minutes before his show in the back of Akvarium Klub to discuss his house arrest, the ambivalent nature of being independent, YNW Melly's case – who is Bans' twin, according to the rapper -, Yeat features and the lessons he learned from Future. Interview.
---
Hi there, how is the tour so far? Do you like visiting Europe?
It's lit, it's amazing. New scenery, great vibes. I can widen my perspective on life by seeing different cultures.
Many dates have been postponed before, how does this affect you and the whole tour?
A lot of fans that are not here may not even know that we are back on the road. I'm grateful for all the fans who showed up regardless. A lot of the shows have been packed.
You have been quite silent lately, what are you up to right now?
I'm working on a lot of stuff, including my personal life and music as well. I'm very passionate about what I do, so I don't want to rush anything. I believe that the perfect time is going to come. It's going to happen when I truly feel it.
In many cases, issues related to major labels also make the process pretty much difficult. However, you are still more or less independent, if I'm not mistaken.
Sometimes the business and the rap game is messed up overall. The people behind the scenes and labels who are supposed to take care of us, don't take care of us. You could say that your album is out soon, but what if there's a lazy dude who just wants to collect money and not attend to the e-mails or the production for the songs. That is why I've been doing it by myself.
It definitely takes time. As an artist, you have the right to work on a project for years if you want to. If you feel like it.
As long as you want to. As long as you need to. I got music ready to drop. I've been silent because I wanted to work on the business side of my career. Building a team for example, because I didn't have a proper team before. I don't want to put out music without everything feeling how it should be. I'm waiting for the right person who can help me carry out my vision. My vision. Not their vision. Because my own vision is what got me here. I can't just settle for less.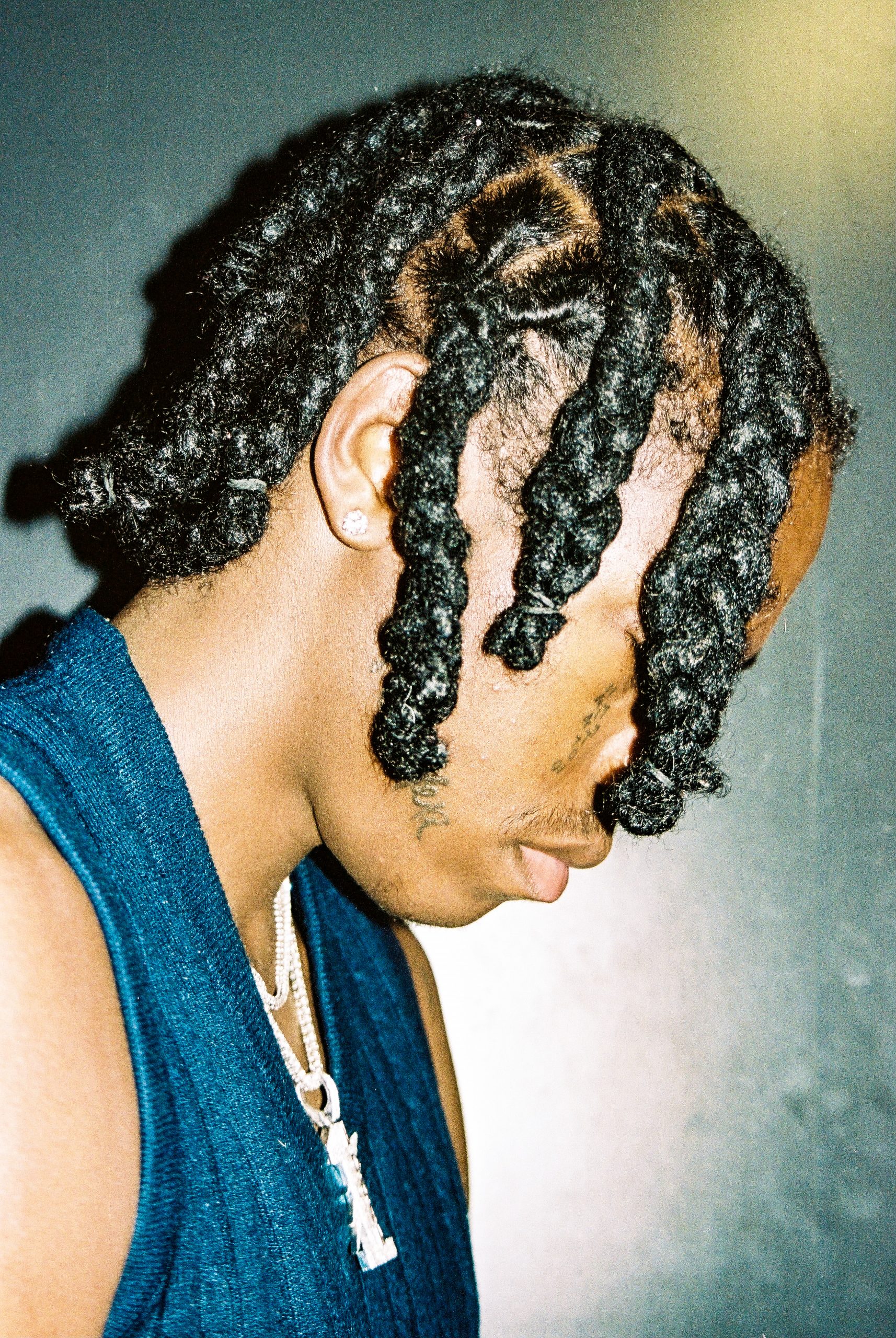 You recently shifted back to your "old" plug-like sound. What led you to this decision? You wrote on Instagram that your fans wanted your old vibes back.
Old sound, new sound – technically it's all the same. I just do what the beat tells me. On Misunderstood, I updated my sound. I was working with my dream producers, for example, Wondagurl and Nick Mira. Of course, you will get different sounds from different producers. Me and Wondagurl have a finished project together, it's called Forever Young, which sounds crazy to me. But it is nothing like my old sound, it's a completely different lane.
Back to the topic: fans often make me feel insecure when it comes to dropping new stuff. They always had something to say when you would like to evolve. "We want the old Bans, we don't want this and that, he has the same flow, he is not evolving." Well, I still make all types of music and I have different projects filled with different types of sound.
Do you still feel misunderstood?
Definitely. I feel more misunderstood than ever, but it's a good thing. Once they understand everything I've been going through, what I've been talking about, it's going to inspire so many people. I'll prove all the haters wrong. All the people who doubted me. Everybody who made this shit harder when I wanted to feed my family. The people who tried to take advantage of me. Once the world understands it, I'll become the big artist I know I'm going to be and inspire many kids.
You recently dropped a new joint track with Lil Gnar. What is it like working with him?
I love Gnar. Business-wise he is similar to me. He is independent, literally a young Tycoon, a young billionaire. That's how I'm moving too.
When you come to the industry they don't teach you what you need to know, how to get the money, how to handle the million dollar deals, how to organize a tour and the list goes on. You go and buy a big house, big chains and shiny earrings because you gotta keep the image.
Speaking of Gnar, he does everything for himself. He has his own brand and cars, he is responsible for his own videos and production. I want to do shit by myself similarly.
Have you learned how to manage all the pressure you mentioned?
Slowly but surely. I gained a lot of wisdom thanks to my mistakes. Sometimes you fall, but it teaches you how to get back up. I can't lose, I'll always get up better and stronger. I learned what NOT to do. With that in mind, I'll go further next time. On the next project, I'll know what not to do. I'll turn my next three million dollars into ten, instead of making it two.
Entering a bad phase can be considered as a new starting point.
You won't let yourself get back into that position. Sh*t gets tricky, sh*t changes. It's easy to come from nothing and get something. Then you get a lot so you are trying to get even more. It's nice but you have to maintain it.
We were at the spa with my friends the other day, I was just relaxing cause the tour has been heavy on my body. I was telling them there that we got a "once in a lifetime" opportunity. One in a billion type of stuff. We are young, 21-22 years old, touring in Europe, having fun. Thousands of fans are out there showing love, got me and my thoughts tattooed on them. It's crazy.
You have been on house arrest for 4 years straight then COVID-19 entered the chat. How did the pandemic – filled with long frustrating hours spent home in a lockdown – affect you after spending years at home?
It really made me work harder. That's another reason why I've been trying to process everything. I realized many things. A lot of people around me were not genuine. They did not lift me up, they tried to pull everything out of the bag. COVID had me looking at this from a different perspective.
The house arrest was good because I could do nothing but work. Then it ended and COVID happened, which made me unfocused. When I saw it, I felt depressed. I didn't even know why until I got out of it.
I'm convinced that you wanted to live your best life after 4 years, yet the curfew made it impossible.
I ain't even know what to do. I was in a deep fog. I wasn't making as much music as I should have and I convinced myself that it is alright since I have a thousand plus hard songs stored up already. I have albums ready but I gotta keep working, I need more. Future is a big inspiration to me in this sense, he doesn't even leave the studio. He got hits. I have not reached that level yet, so I'm living in the studio currently with genuine people around me who are here for me.
Are you still connected to Freebandz?
Sure, it is for life.
Future served as a mentor figure in your life, right?
Future mentored me in some ways and did a lot for me. Coming up, I looked up to him and Young Scooter. But especially Scooter because I could feel the hunger in his music. Yet I am still trying to stay in my own lane. I want to be my own boss.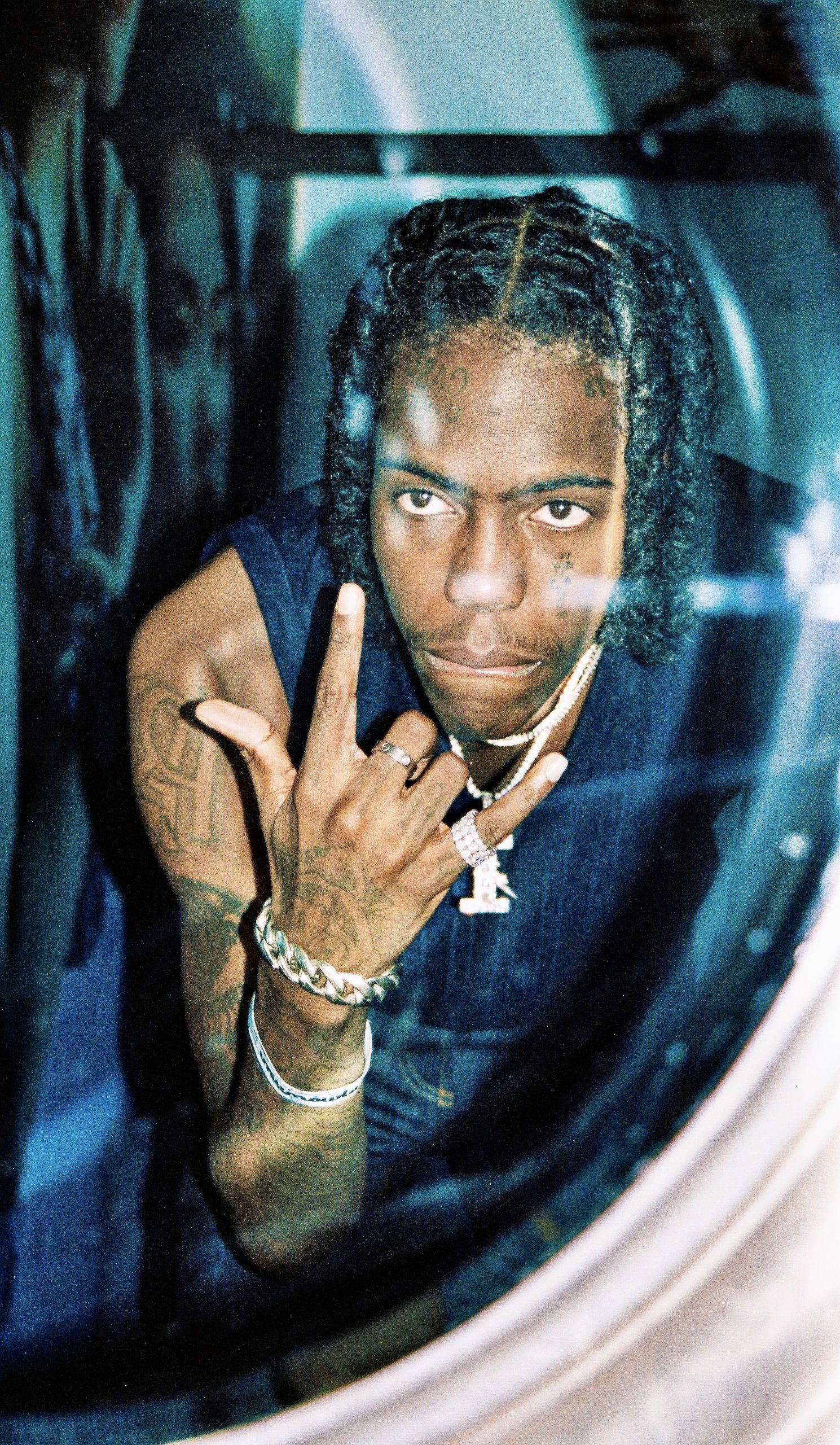 What is your dream collaboration in fashion?
I would collaborate on merchandise with Bstroy. The founder of the brand, Brick Owens is one of the best designers out alongside Matthew M. Williams. I'm pretty much into fashion, so hopefully one day I'll become big enough to appear on a catwalk as an artist.
Once you said YNW Melly could be your twin brother, what do you think about him now? Have you guys talked to each other since his arrest?
He's the best. At the end of the day, God got his back. Melly will come home. God uses people like him. The chosen ones. He's one of them.
As I said, he is my twin. Not just because we look-alike, just in heart. We could talk for hours about our personal life and everything feels so relatable. To the way we give and receive love, even the disloyalty and betrayal that we received back. I realized that he knows my pain, he knows what I'm dealing with, I'm not alone with the hardships.
That was a similar situation with XXXTentacion, rest in peace. Every time we had a conversation we found understanding. It's just suspicious that all the people I'm bonding with are not here anymore, but I do this for them too. We go up.
In Partna in Crime you sampled Pumped Up Kicks by Foster the People. Do you listen to this type of music?
I love all types of music. Sure, I love rap, I'll put on Future, Young Thug, Juice WRLD and X any time. But there are different frequencies, older songs give me higher vibrations.
Are there any newcomers you would like to feat with? I'm referring to Yeat, Destroy Lonely, Ken Car$on, Kankan, Summers etc. What do you think of that new wave as an artist who got co-signed after a Carti feature (4Tspoon)?
Fun fact: I have a few songs with Yeat. We have a super old song we made before he even blew up. The artists you mentioned are indeed hard but I don't have time to keep up with them. I've been dealing with my own stuff.
So you want to stay independent?
I'm still independent and I love this current state. Yet I wish I'd signed to a more supportive label. If I would go for a major, I would find the right place first, because labels are like banks sometimes. I just need the right place and right people to believe in me. We could go for a long time. I want to have my imprint and build a dynasty. I would like to sign younger up-and-coming artists who look up to me. All you need is support and strategy. A plan you should stick to with your management. Not only money the labels want songs in exchange.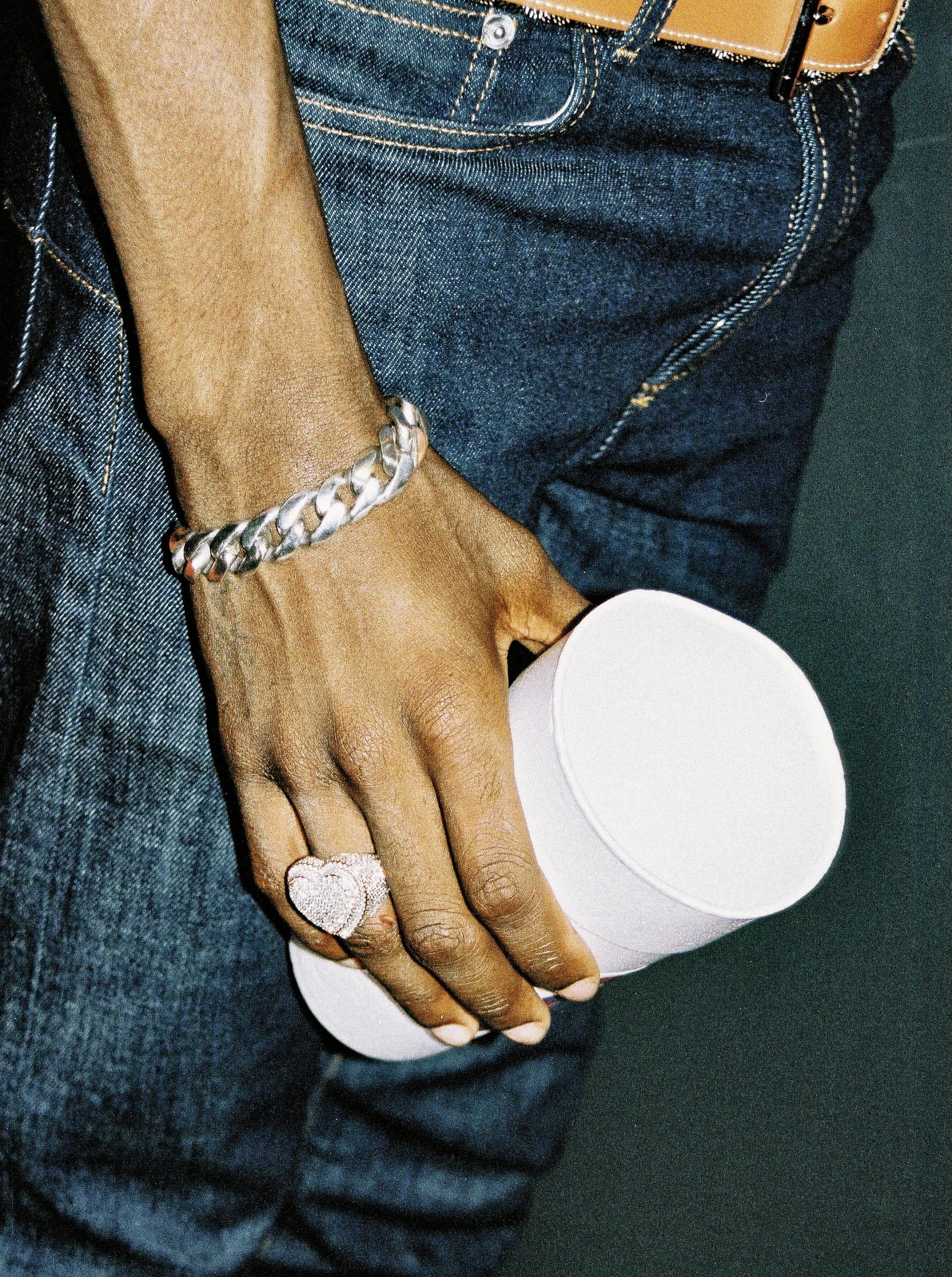 ---
Click here for the Hungarian version of this article.
Photography: Kersner Máté / OFF Média