Pi'erre Bourne: I consider myself a genius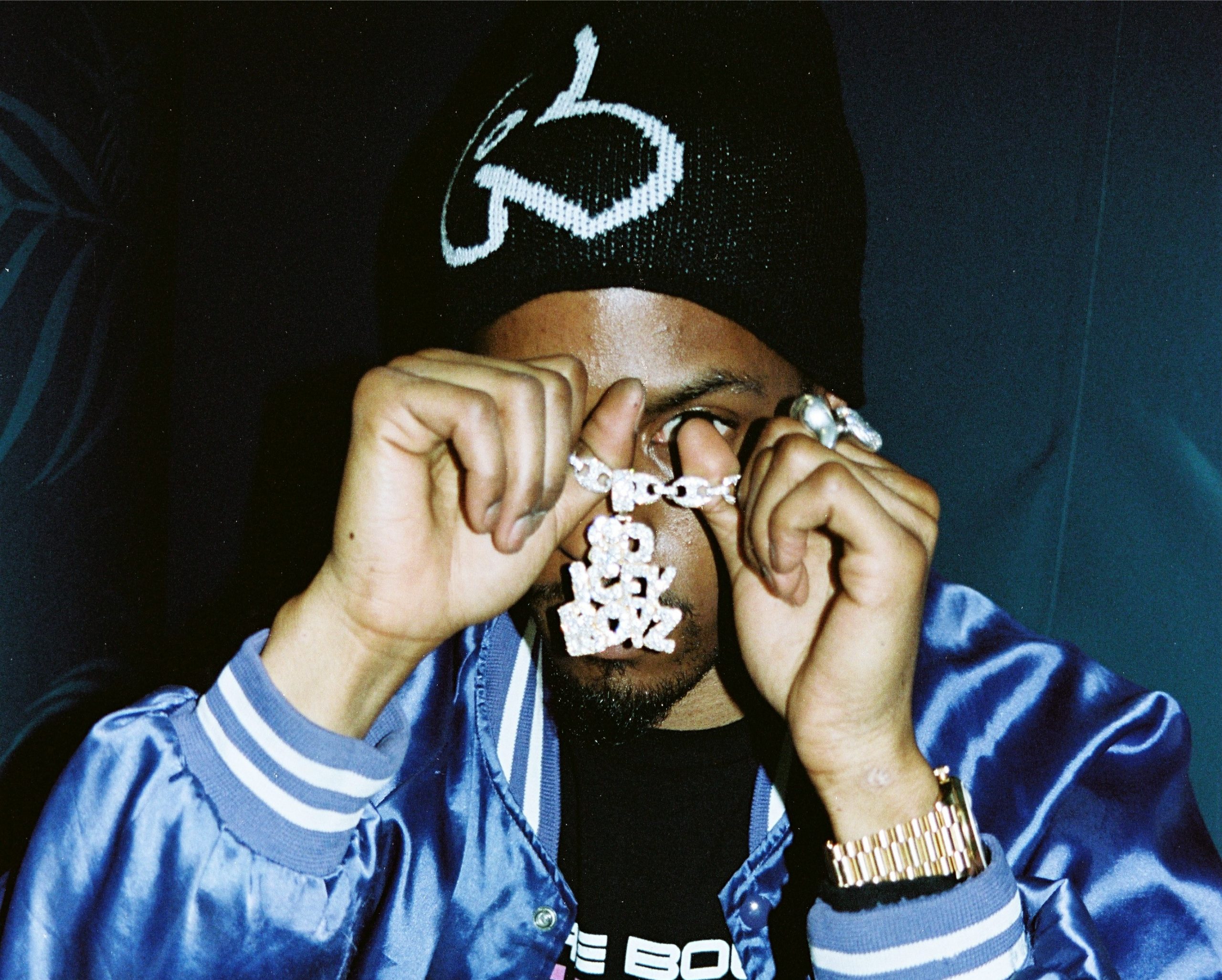 First of all, welcome to Budapest. Do you like Europe? What's different here compared to the USA?
I enjoy coming to Europe every time, this is my second European tour. We did the first one right before COVID. I love coming out here, it's starting to seem similar to being back home. My first solo tour was basically a Europe tour, so I started in Europe first by myself. I did the US tour this year and I started to connect the dots: my experiences in Europe were starting to seem similar, as far as on stage definitely.
We must talk about Drunk And Nasty and Hell Shell, because these songs of yours have taken over TikTok completely and millions of people dance to your music nowadays. Do you feel the TikTok-fame? By the way, do you use the platform? It's kinda addictive.
I don't rely on the platform, I'm not a TikTok-based artist. I don't have the app, I've never downloaded it on my phone, although people send me funny videos sometimes to make me laugh. But I totally understand what it is. My label made a TikTok profile for me and I was like, I don't want to use it, so it is runned by the label, they post behind the scenes stuff mostly. I told them I don't want to dance, so do something where there is still me. It's just another video platform, I like it. It works for people who make TikTok songs. We've already seen it work. I can't say anything bad about it.
The more qualified trap listeners could hear a Trap-A-Holics-like voice all over your penultimate album, TLOP 4, such as "Damn Pi'erre, where'd you find this?", "Oh Shit" and "Welcome to Madison Soss Garden". Have you reached out personally to the Trap-A-Holics guy who does the original tags?
Honestly, that was a friend of mine. He's in the film business, and does voice overs for commercials, tv shows and movies. He actually was on the Ellen show as a kid and that's how he got his first "shot", he's been doing it ever since. I met him when I moved to Los Angeles and we got cool, he would do the voice and I would just laugh. It wasn't really necessary to hire the Trap-A-Holics guy. Honestly I think they said he might have passed, so rest in peace.
Was it a kind of homage? Tyler, the Creator's move (using DJ Drama as a host on his album) reminded me of your nostalgic, homage-esque stunt.
This was what I wanted to do, because you can hear other things on that as well. My friends and I used to do things like that. I finally met a guy who had a real passion for doing that. I had a friend in college, he would get drunk and do that, he was like "Aight, I'm ready" and repeated the voice I asked him to repeat and mimic. Finally I could connect those things from the past, so it was definitely more to it than just the Trap-A-Holics vibe.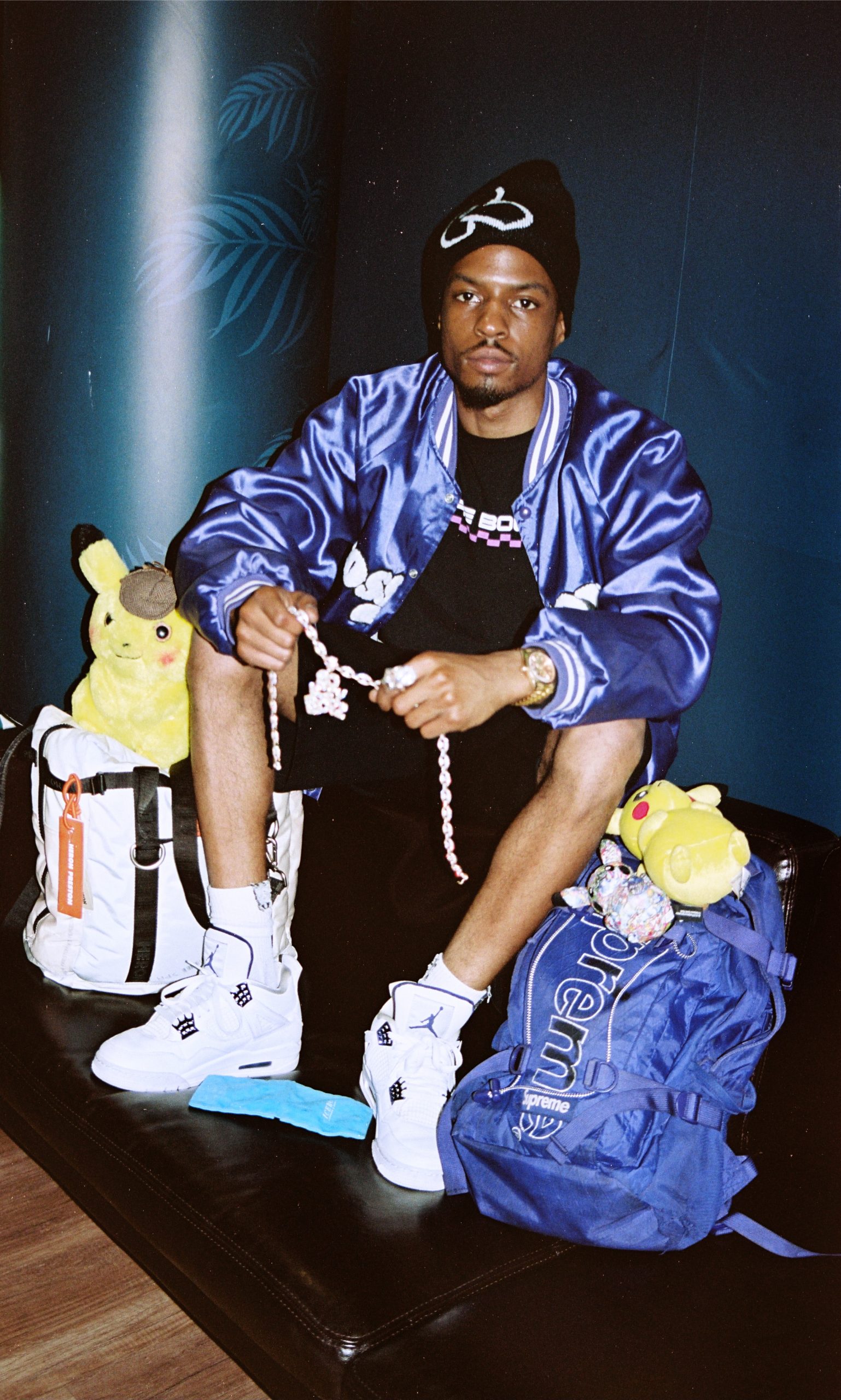 How was it like working with the renowned Japanese contemporary artist, Takashi Murakami? We can see his flower pillows and name written on the bottom of your album cover.
I didn't get to meet him or really talk to him. I wish I could communicate with him. I just bought a lot of those pillows three or four years ago and I was trying to use them for the cover shoot of TLOP4 but it was so hard to get in contact with Takashi Murakami. So I had to be patient. Using his pillows is considered art, so we had to call his team and get it approved, similarly to a sample clearance. That's all it was, finally we could put the info (Takashi Murakami/Kakai Kiki Co., Ltd. All Rights Reserved) at the bottom of the album. He did the same thing on the Kanye West album, so I was happy about that to have his name on it. Maybe one day we will be working. If not, I got what I needed out of the situation.
Speaking of Kanye, you have already worked with him several times previously, how can we imagine it? Is he really so hectic and random?
Everyone calls him a genius. I can't really complain about a genius.
Have you experienced this genius type of thinking and work ethic?
I consider myself a genius. So he pulled me to Wyoming and wherever he was to assist him on his music and evolve it to a new generation of sound. He knows bruh, that's it. I dont have any complaints, he's a billionaire though.
Do you like Donda?
Yeah, it's cool.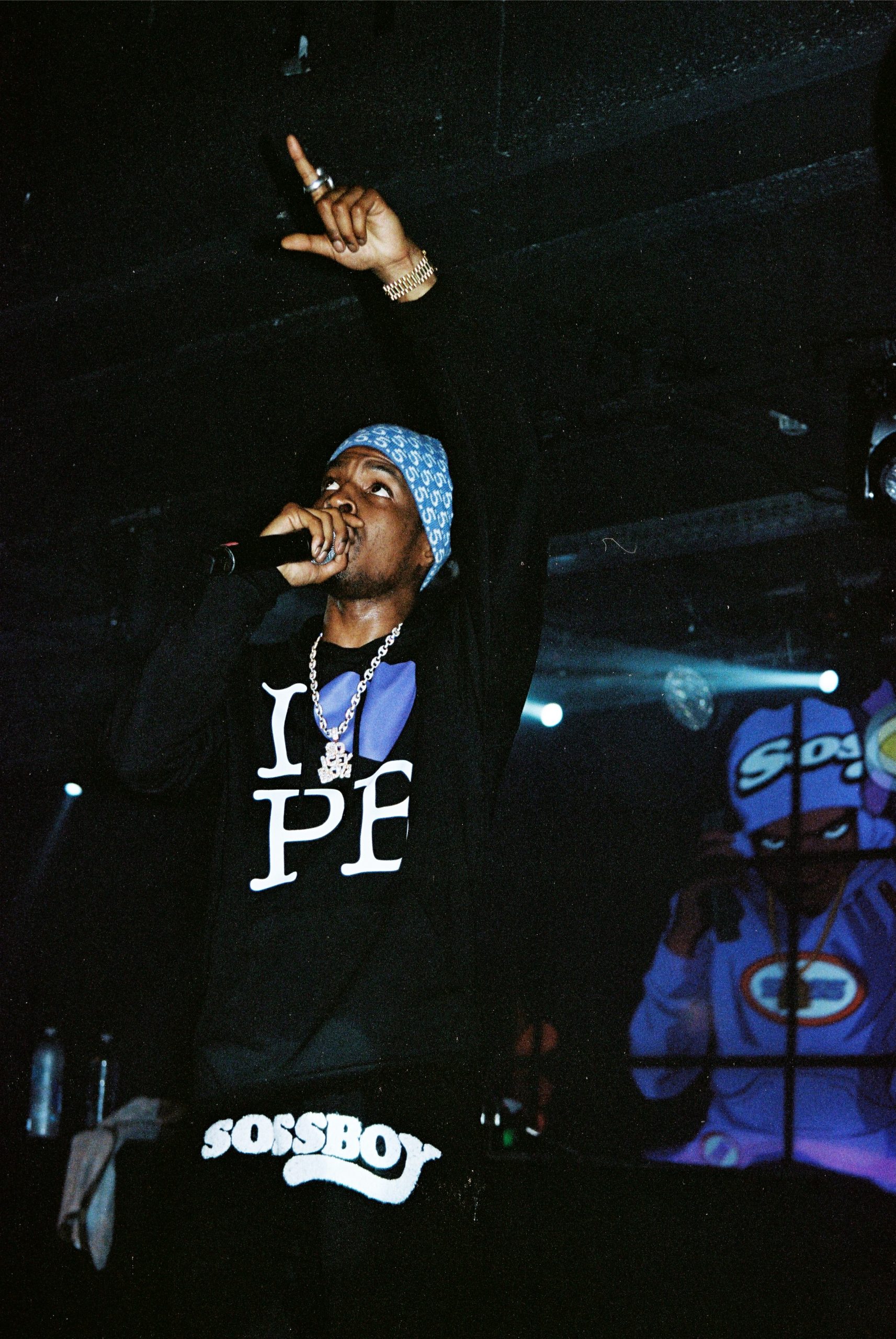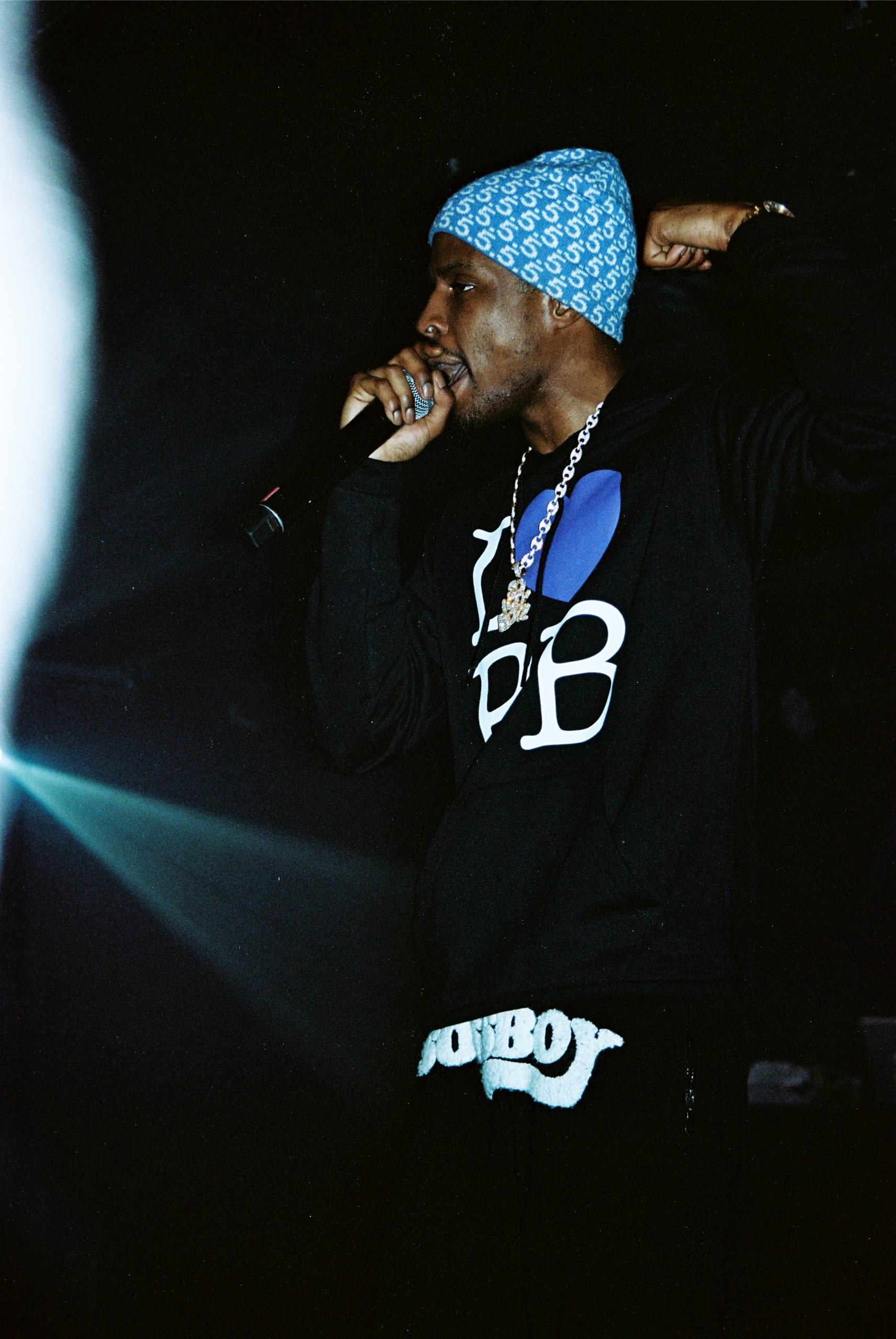 What is your favorite sound, effect or tag you often use? That lion roar is really wild.
I always added sound effects but I haven't used that particular one in a while. Everyone else uses it now though. I always tried to show different perspectives instead of the normal sounds. When I was a kid I used to hear animal sounds in Missy Elliot's music. Timbaland used weird crickets-and beeping noises and crying baby sounds, so these gave me the idea. Oh, and also Eminem.
You own an imprint called SossHouse with two of your friends, AJ Bourne and Marko Visuals. As you guys stated, "We started off as just three college kids with big dreams. Now we do what we love everyday". Is it truly a dream project for you? You have put Chavo on the map thanks to the label.
I kinda got into where it is going to be and the future is bright for it. It's still early, you gotta consider that a lot of labels started out small, for example Def Jam or Interscope. SossHouse is still just a baby right now. However, all my artists make millions and millions of streams with the music we put out and it's pretty much independent for them. Chavo is going crazy, Sharc just dropped this year, he's on Drunk N Nasty, and he'll be on tour with me in a couple of weeks. He is just back home because of COVID protocol. I got vaccinated before the starting of the tour but everyone waited till the last minute. He'll be completely vaccinated at the end of this month.
Did you get all of your shots in time?
I took my shot before my birthday, so I didn't do shit on my birthday, I was just trying to rest and get ready for this tour.
Last but not least; according to many sources, you have Belizean descent. Are you familiar with the culture and your roots?
My family is from Belize, Central America. That's in my blood. I wouldn't be here, my music wouldn't sound as it sounds. If anybody wonders where it comes from, just visit that place. You'll see it, you'll hear it and might meet one of my relatives. That's where I belong, that's where I come from, my family moved from Belize to Jamaica, Queens, New York in the late '60s, right after Martin Luther King's movement. My mom was the first one born in the United States. It's always been pressure on me to do something, because I'm her only child. Since I was a kid, everybody has asked me what I want to do and what I want to achieve. I always wanted to make music and my relatives moved to the place where it started, where hip hop was born. They grew up around Run DMC, LL Cool J, Salt-N-Pepa, Irv Gotti. 50 Cent's grandma's house is right around the corner from my grandma's house. I've always been invested in it to where I know I can make it, not to where it is just a hobby. So as a kid, when I wanted to rap, I knew I could do it, I just had to keep going, until it happened. That's how it started.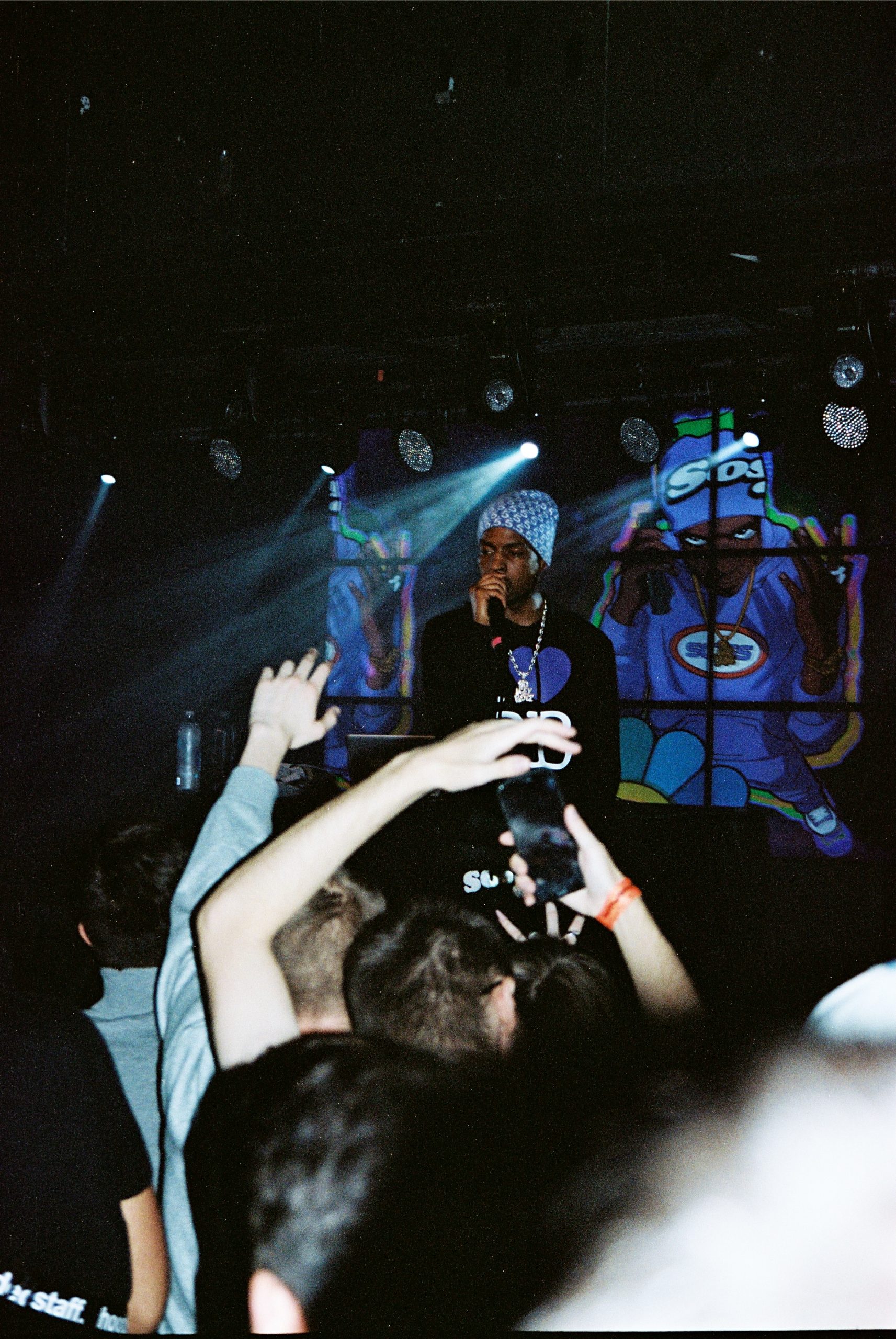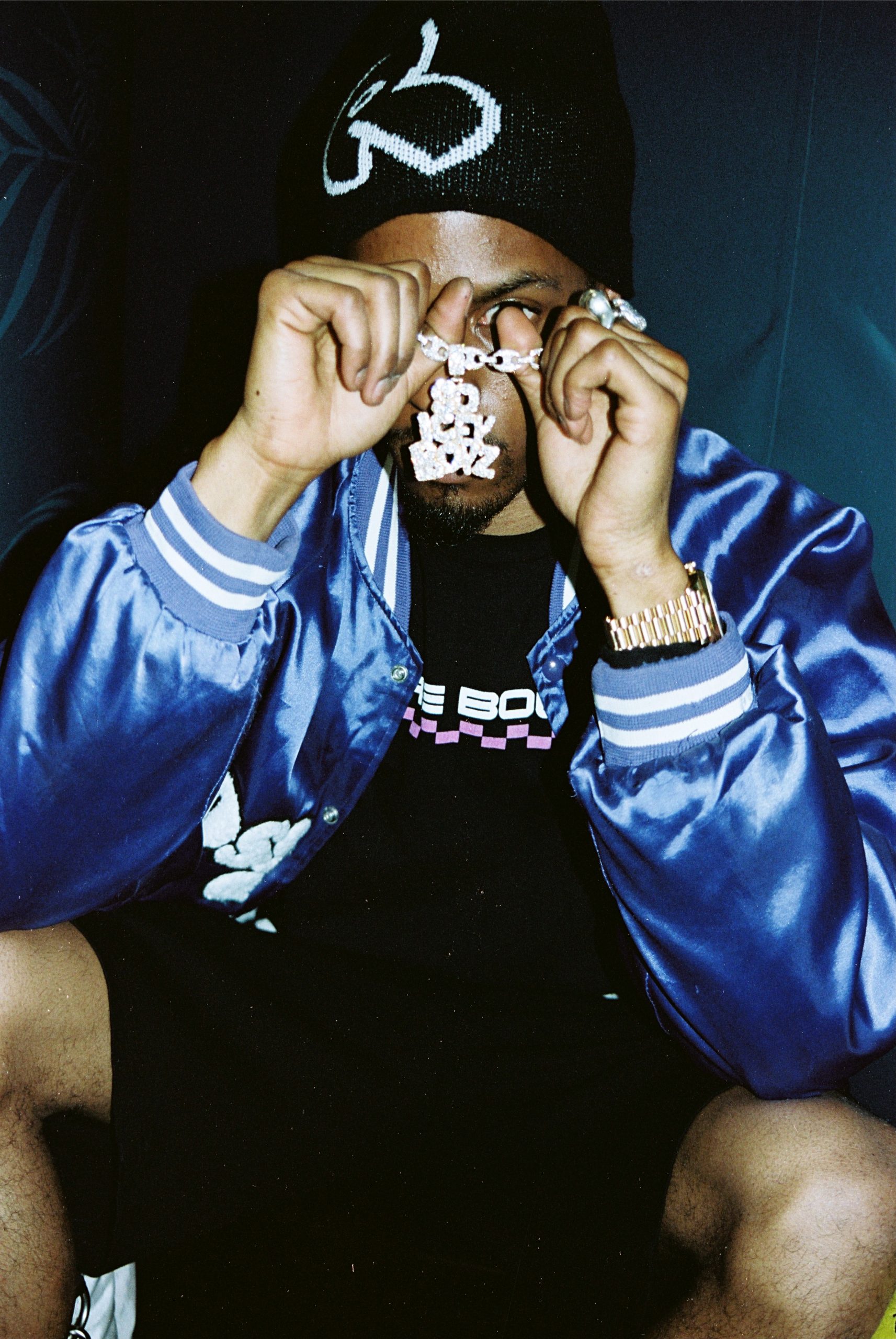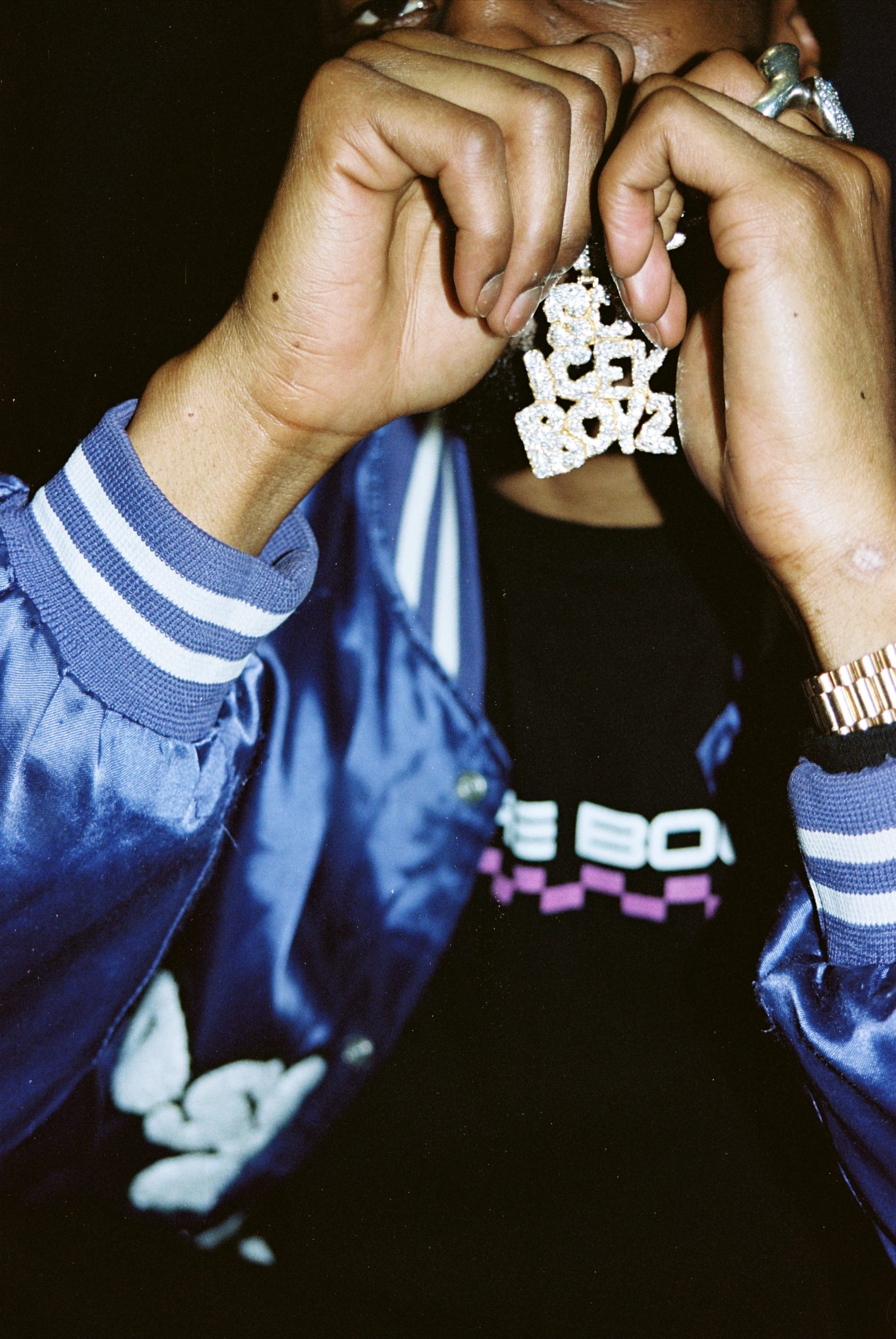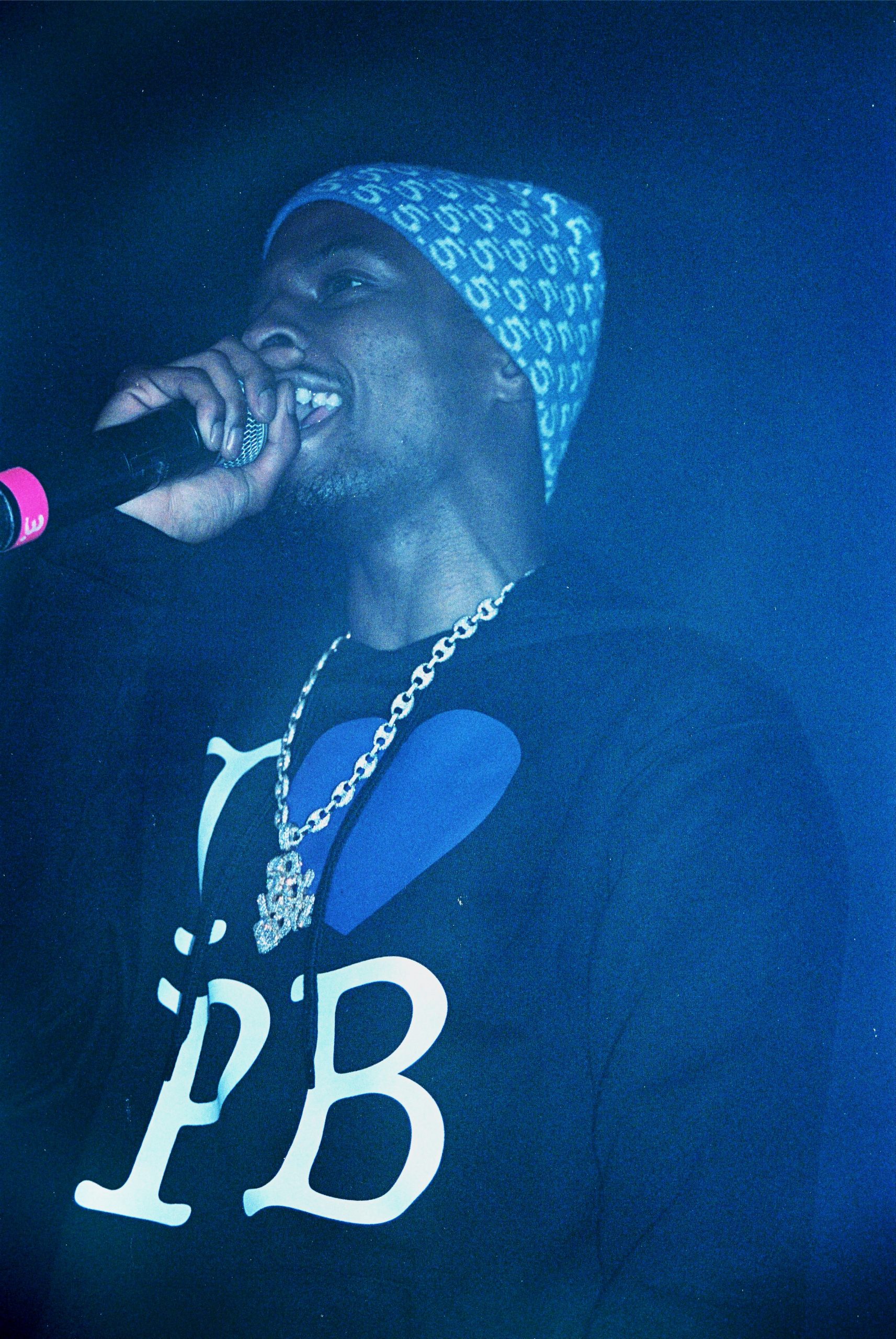 ---
Photography: Máté Kersner / OFF Média